Genrui COVID-19 Rapid Antigen Tests (RATs) - self-testing
Genrui COVID Antigen Test Kit (Colloidal Gold) - Self-testing
If you get a positive result from a rapid antigen test — or a negative result, but still have symptoms — please follow the guidance from your local State or Territory Health Department for guidance on confirmation testing if necessary and if unwell please seek medical assistance.
By now, you're probably used to images of people queuing outside a clinic for a COVID test. They're waiting for a PCR (polymerase chain reaction) test. If you have even the mildest COVID-19 symptom you should get one too.
Rapid antigen tests (RATs) are different. The good news is they're quick, convenient and can sometimes detect COVID-19 even before you develop symptoms. You can do the test yourself at home or anywhere you feel comfortable. However, they're not as accurate as PCR tests.
Both types of test are designed to detect COVID-19 in your body, and involve a swab sample taken from your throat or nose, on nasal secretions ('snot'), or sometimes on saliva.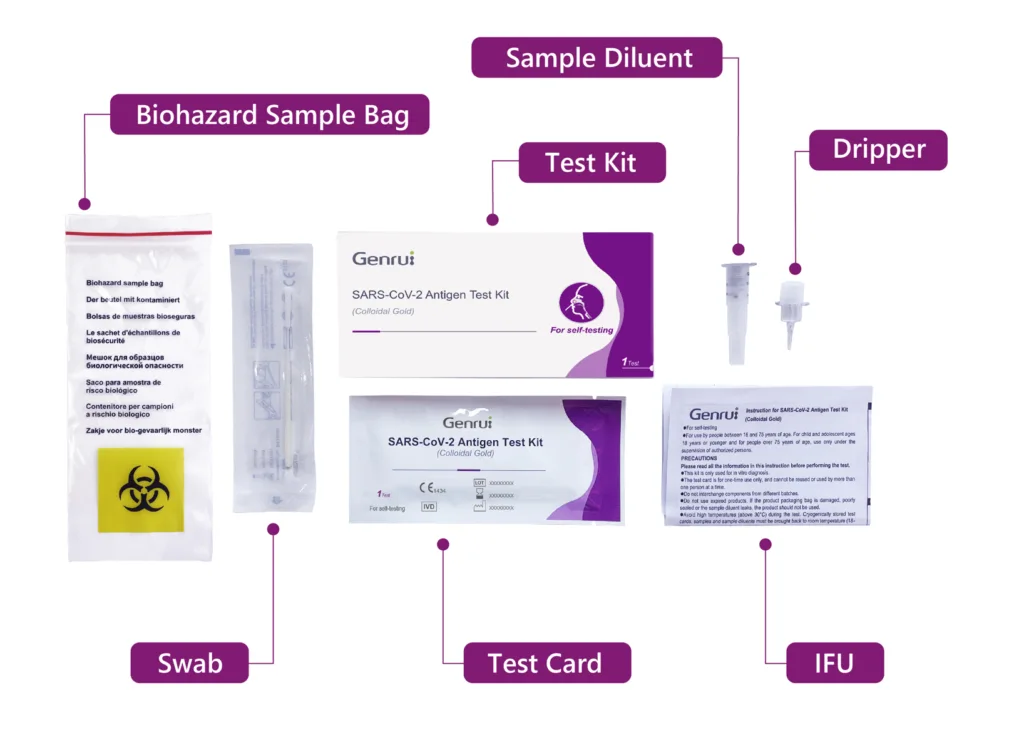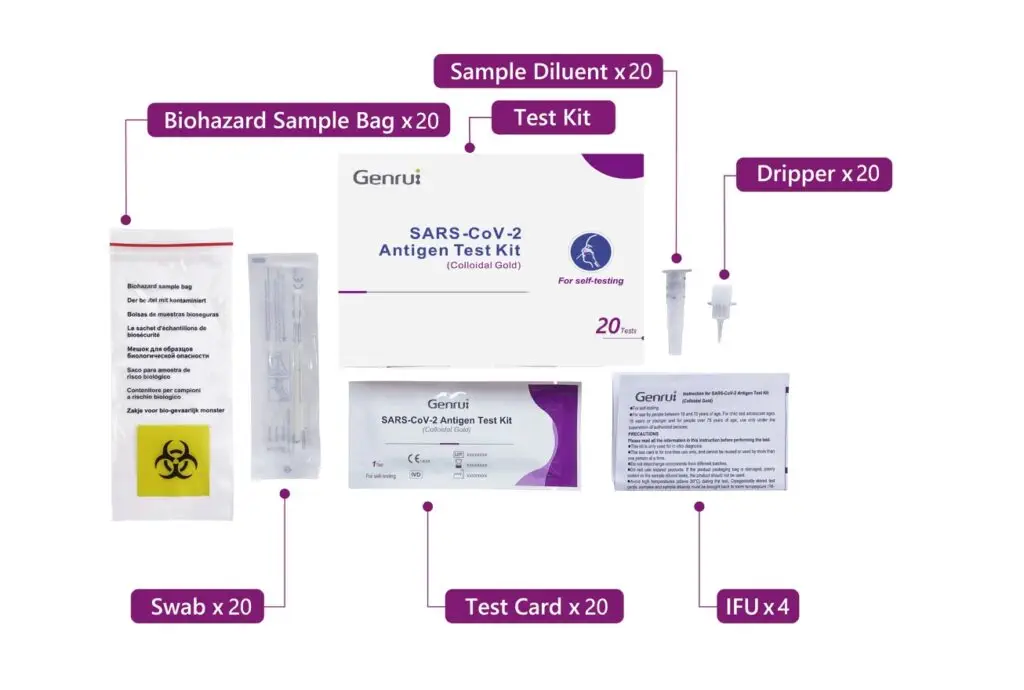 - Simple to use by lay person or healthcare worker at anytime, anywhere without additional equipment.
- Fast reaction time to identity potential positive cases to help flatten the curve.
- Good sensitivity and perfect specificity compared to traditional PCR test results.
Components: Test card, Dripper, Sample diluent, Swab, Biohazard sample bag, Instruction for use
Testing time: 15-20min (Read the test result in 15-20 minutes. Do not read test results before 15 minutes nor after 20 minutes. It may give false results.
Frequently Asked Questions (FAQs)
Do not use this test as the only guide to manage your illness. Please consult a healthcare professional if your symptoms persist or become more severe or if you are concerned at any time.